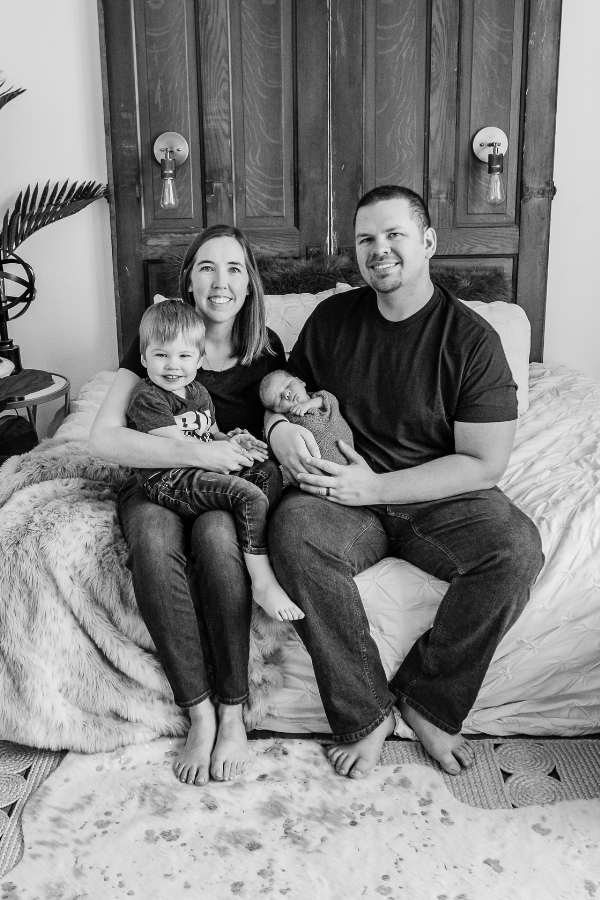 Hi, I'm Megan! I'm the face behind Finding Freedom Financial Services. I am a wife and mother to 2 little boys, and they are my life! We live in rural Minnesota, where we own about 600 acres that we farm each year as part of a larger family farming operation. My husband is a full time farmer, and I quit my corporate Accounting job in 2021 to have more time to see my boys grow up, and to help out during the busy seasons on the farm.
Even though I quit my corporate job, I fully enjoyed what I did. I always enjoyed working and challenging my mind, so I wasn't completely ready to give that up. I decided to go into business for myself, where I could help other Mamas like me succeed in both their personal and small business finances. 
Whether you're a new wife who wants to break the cycle of living paycheck to paycheck (or worse), or you're a pro "mompreneur" who is looking for someone else to handle the financial tasks in your business, I'd love to hear from you!
The Start of Finding Freedom
For the past 10 years or so, "Freedom" is a word that has continued to show its importance in my life. In college, I craved the financial freedom required to be able to go out with my friends without having to worry about a declined debit card. As a young mother, I crave the freedom of time to be able to watch my boys grow up, and be able to witness all the important events and milestones in their lives. And, most importantly, as a Christian, we have found freedom from our sins through Jesus Christ. I think freedom is something that everyone desires, in one way or another. 
I was inspired to begin Finding Freedom Financial Services back in the summer of 2017. At the time, it started out as a way that I could help others who struggled with understanding or controlling their personal finances start to feel in control. I hated seeing people struggle to pay bills, and constantly worry how they were going to buy food for their family before the next pay day. I hated seeing the burden and the stress they were under, and I wanted a way to help.
In 2018, I went through the (Dave) Ramsey Solutions Master Coach Financial Training, to learn how to better assist individuals and couples that wanted help. Whether they found themselves living paycheck to paycheck, or they wanted to come up with a plan to leave a legacy for their children, I wanted to be able to help them. 
Since then, I've expanded my desire to help others. Not only do I want to help individuals and families in their personal finances, but I want to help other Mamas manage and control their business finances because, let's be honest, your plate is already full! As I mentioned above, I always enjoyed my career as a Senior Staff Accountant, and I want to continue to use the knowledge I've gained over the past 10+ years and put it to work as your virtual bookkeeper!
Whether you are a new entrepreneur who has no clue where to start when it comes to setting up your Accounting system ("Wait, I need one of those?!"), or your business has exploded and you can no longer handle it all yourself, I want to help you. I want to help you feel relief from the pressure you currently feel, and help you discover what freedom can feel like for you. 
So, what freedom are you searching for? Do you want to find more time in your day to spend with your family? Do you want to stop feeling scared at tax time because you truly have no idea how much you'll owe? Or maybe numbers just make your head hurt, and you'd rather pass it off to someone else, so you can have the freedom to work on the parts of your business you actually enjoy.
Whatever freedom you want, I'll do my best to help you get there.
Galatians 5:13
"For you were called to freedom, brothers. Only do not use your freedom as an opportunity for the flesh, but through love serve one another."

Ready to Find Your Freedom?
Sign up for a free consultation, and let's come up with a plan together!