5 Mistakes to Avoid in Your Boutique Bookkeeping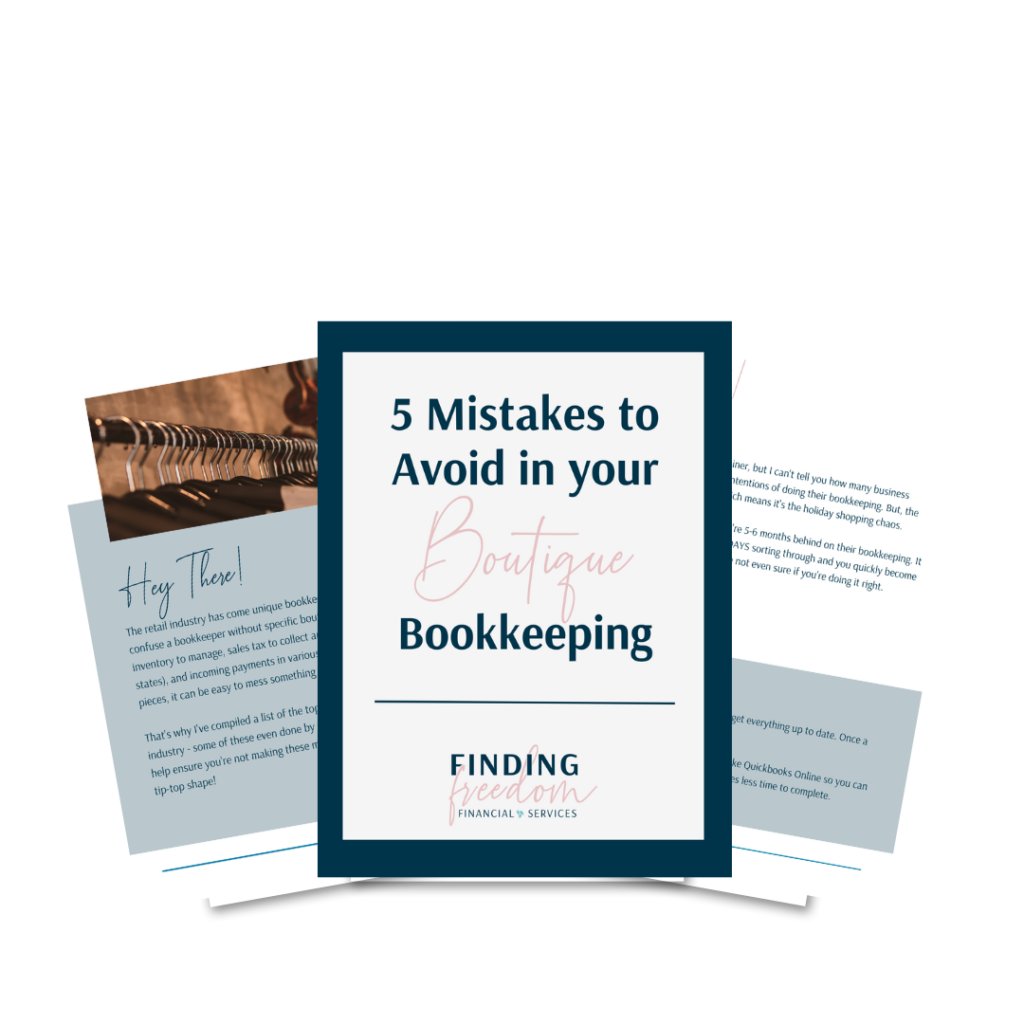 5 Mistakes to Avoid in Your Boutique Bookkeeping
I have seen at LEAST one of these bookkeeping mistakes in every single set of client's books that I've ever looked at.
Are you making them too? 
Are you confident you're doing your bookkeeping correctly?
Bookkeeping Mistakes Can Happen…
But incorrect bookkeeping leads to incorrect taxes.
And incorrect taxes can lead to potential IRS fines & penalties.
Nobody wants that.
If you're spending the time doing your own bookkeeping, the least you can do is make sure you're doing it right!
Ready to start feeling more confident in your finances?