Tax Deduction Guide for your Boutique
Feel confident in knowing EXACTLY what you're allowed to write off in your business so you can keep more of your hard earned money in your own pocket!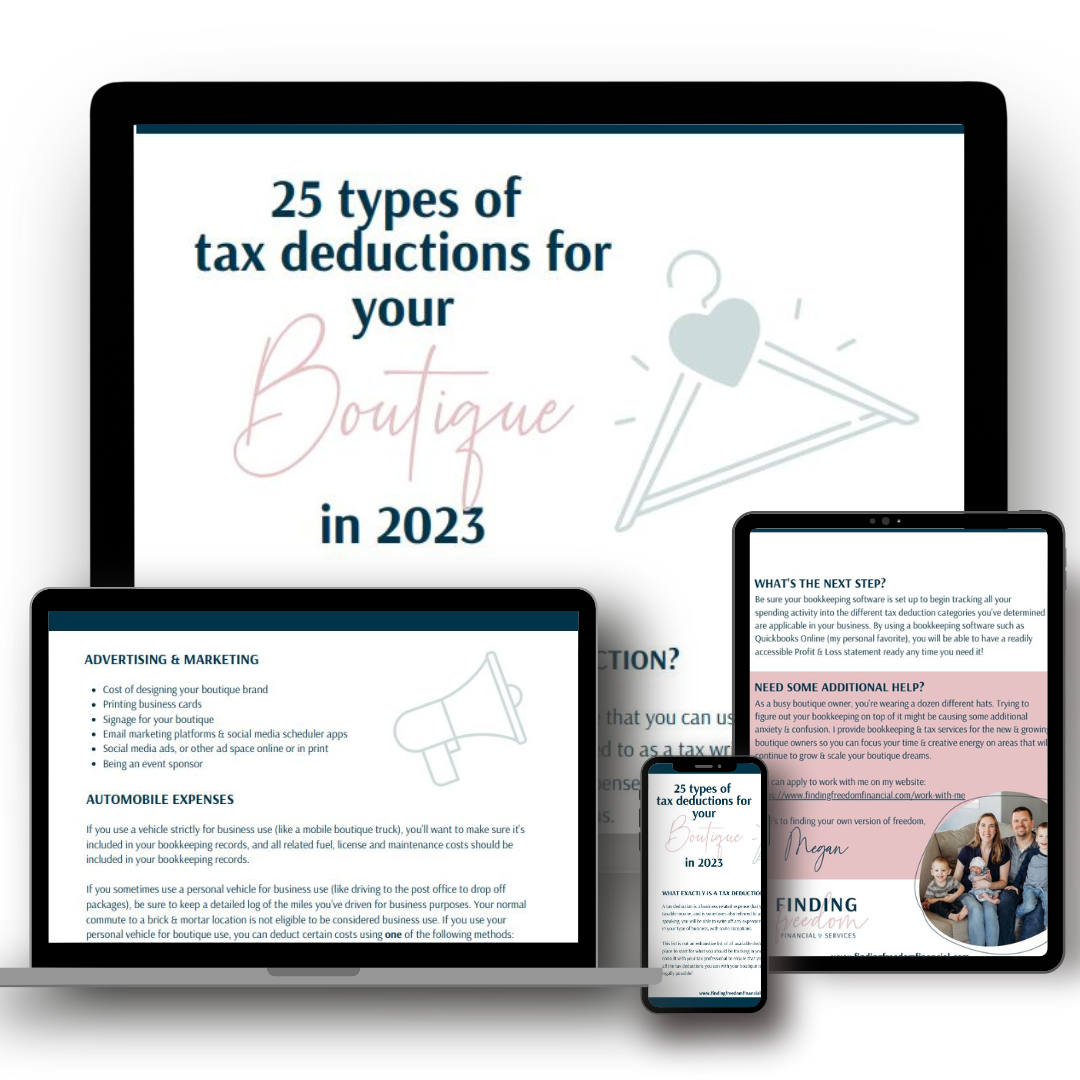 Clueless on what you are allowed to write-off in your
Let me lay it all out for you…
This comprehensive PDF gives 25 different categories of write-offs, or deductions, that you can begin to track in your business in order to save the most on your taxes.
Not only does it list these categories, but it gives SPECIFIC examples of each to provide even more clarity so you can feel confident in knowing what you can write-off when tax season comes around.
Keep this guide handy and use it to set up your expense categories in your bookkeeping records to make tax time a walk in the park.
Ready to start feeling more confident in your finances?